On-Demand Best Practices
Our executive briefs, infographics, and online best practices library ensure you have the information you need, when you need it
Change Management Resources
Move from insight to action with our implementation guides, benchmarking tools, plug-and-play templates, and more
Strategic Guidance at Scale
From national meetings to webconferences, it's easy to engage with our research insights on timely topics
Facilities leaders are tracking more data than ever before. Here are four easy checks to apply to your metrics
Infographic
Discover 15 forward-looking design and management principles to help leaders hardwire new research buildings to spur researcher interactions and support collaborative projects in this infographic.
Expert Insight
Many higher education institutions are embracing more permanent flexible work arrangements for administrative and professional services employees. Campus leaders must therefore begin rethinking their office space strategy.
Director, Research Advisory Services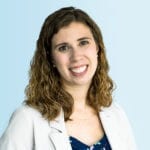 Senior Vice President, Research
On-Demand Webinar
As colleges and universities struggle to set budgets for the upcoming fiscal year because of the uncertainty caused by COVID-19, many are looking for concrete guidance on how to reduce operating costs.
On-Demand Webinar
EAB's experts will dive into the reopening question facing universities and provide guidance for leaders to aid their strategic planning for the fall.
On-Demand Webinar
In this session, we share benchmarking data from a recent EAB survey of higher ed facilities leaders on operations, maintenance, and other facilities activities.
On-Demand Webinar
Institutions are increasingly focused on growing international engagement. In this webinar, EAB experts unpack how the changing global landscape is impacting four areas of university operations.