On-Demand Best Practices
Our executive briefs, infographics, and online best practices library ensure you have the information you need, when you need it
Change Management Resources
Move from insight to action with our implementation guides, benchmarking tools, plug-and-play templates, and more
Strategic Guidance at Scale
From national meetings to webconferences, it's easy to engage with our research insights on timely topics
Facilities leaders are tracking more data than ever before. Here are four easy checks to apply to your metrics
Roadmap
Dashboards can be powerful tools. They enable Facilities leaders to cut through the noise of data overload and focus on a subset of metrics that enable better management and operational decisions. However, Facilities leaders must overcome the challenges of choosing the right metrics, displaying them in an impactful format, and identifying performance targets and action triggers.
Infographic
Facilities leaders face increased pressure to differentiate between trending fads and projects that will provide long-term ROI. This infographic breaks down the seven key trends that will have the biggest impact on campuses in the next decade.
Associate Director, Research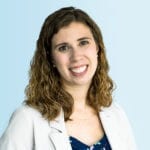 Senior Vice President, Research
On-Demand Webconference
Connect and publicize the impact of the facilities division on the strategic goals of other campus stakeholders.
Meeting
Join us at a 2020 National Meeting The 2020 Facilities Forum meeting series focuses on top issues facing senior facilities officers. Attendees will join fellow forum members in DC, Santa Monica, and Chicago for thought-provoking research, best practices, engaging breakout discussions, and more.